Travellers Financial Protection & Payment Processing Services
---
Trust My Travel Limited (TMT), a private and independent provider of Financial Protection & Payments Processing Solutions for the travel and tourism industry, in alliance with World Travel & Tourism Operators Corporation (WTO), a travel and tourism products and services provider, is offering to WTO's suppliers, agents and customers, in preferential conditions and terms, its range of services to be used as one complete solution or individually, to meet the substantial financial exposures faced by businesses in Travel.
Trust My Travel connects you to a world of front and back-end services and partners, streamlining business from customers sales to suppliers processing. Financial Protection. Deliver a regulated trust account that offers 100% protection to merchants and customers. Merchant Account. Our partnerships and multiple international locations provide travel businesses with global reach merchant solutions. Multi-Currency Pricing. Unlock international markets with Multi-Currency Pricing, market products in local currencies automatically, without the headache of an FX exposure. Trip Payments. Centrally automate your suppliers and affiliates payments using our extensive wire payment network, connecting your accounts payables to almost every country in the world.
Whether your interest is processing payments or financial protection, Trust My Travel give you a comprehensive solution by providing both.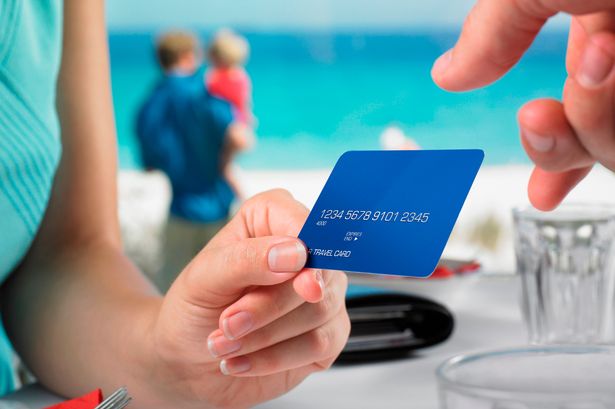 TMTProtects.Me - Financial Protection for travel and tourism providers and their customers
Consumer confidence is built on reputation and knowledge. Wherever you or your travelers are based, feel reassured that funds are always protected with TMTProtects.Me by Trust My Travel. TMTProtects.Me financially protects travelers in the event of their travel provider, named in the booking, going out of business. This works by payments flowing through Trust My Travel Trust Accounts, ensuring funds are secure between sale and settlement to the travel provider.
Travel providers by using Trust My Travel secure payment platform, grant TMTProtects.Me financial protection without additional cost for them or their customers, meeting at the same time Package Travel Regulations and other similar worldwide programs, increasing consumer confidence and therefore boosting bookings.
Trust My Travel ensure travel providers, as a TMTProtects.Me Member, that their traveler's or customer's money will be refunded in case of insolvency of own named or third party(ies) provider(s).
What does TMTProtects.Me mean for a traveler ? A traveler is protected for the value of a booking when paid through Trust My Travel if the travel provider financially fails. Granting a safer purchase experience to travelers, in their local currency, anywhere in the world.
Who does TMTProtects.Me cover ? The refund of cost incurred by the traveler relating to, any paid or curtailment, of any non-refundable section or part of the travel arrangements, in full or on a pro-rata basis, respectively, on behalf of the traveler(s) and whose name appears on the invoice, which is necessarily and unavoidably cancelled prior to departure of the traveler(s) from their country of domicile or whilst the traveler(s) is on the arranged travel, due to the insolvency of own named or third party(ies) provider(s).

Merchant Account
Helping travel companies get paid faster and more securely. Trust My Travel understand that merchant services for travel businesses, especially start-ups, can be hard to come by, which is why our end-to-end solution, supported by a global network of payment partnerships, enables travel providers, as our Members, to benefit from services such as online worldwide merchant processing, multi-currency pricing and payments, and Mobile POS devices.
All booking data for funds processed across multiple sales channels, is available to view and download in one straightforward and easy to navigate Member Dashboard.
All your funds as merchant are held in segregated Trust Accounts with the added dual-mandate protection of our specially appointed trustees who are a mixture of lawyers & accountants. This ensures your business's funds are held securely in the case of insolvency and have the necessary safeguard in place to provide total financial protection to your consumers or travelers.
Trust My Travel will provide to merchants a platform API-integrated gateway and acquiring relationships to be setup with your booking system, so that you will only have to deal with one provider when managing your payments. Our fraud monitoring and screening tools protects you and will manage your exposure against known hit lists, high-risk locations, known fraud databases, and friendly fraud, bringing down your chargeback costs. We'll manage chargeback queries on your behalf and ensure your business is protected.
Pricing for Trust My Travel Solution (Expressed in USD)

Merchant Account for Cards, Digital Wallet Platforms, Wire Transfer & Online Payment System Processing

Item

Description

Charges & Fees

Processing

per Transaction

One transparent pricing structure for all card types & alternative payments like Digital Wallet Platforms and Online Payment System, as following indicated (others to be included): Visa; Mastercard; Amex; Discover; Dinners; JCB; Maestro; Union Pay; Google Pay; Check 21, Apple Pay; Giro Pay; Ideal; Sofort; Klarna; AliPay; Wechat Pay; Qiwi; Poli; Boleto; Sepa Express.

Bank Wire Transfer

2.95 %

plus 0.30 ¢

1.00 %

Refund

Occurs when merchant refund customers or travelers already purchased products and services. It originated on authorization, capture, void, decline, refund, credits, etc.

0.30 ¢

Chargeback

Card chargebacks happen when a customer requests their bank returns of his funds for a purchase made or when his bank card issuer detects a problem with a transaction.

42.00

ACH Transfer

Weekly settlement payout of net funds of cleared transactions or payment made on merchant account wallet. Merchant may setup a minimum transfer amount to be transferred by ACH (Automated Clearing House) to minimize the charge or fee.

Countries and currencies where IACH (International Automated Clearing House) are available, as following indicated (others to be included): Australia (AUD); Canada (CAD); Denmark (DKK); Dominicana (DOP); European Union (EUR); United Kingdom (GBP); Hong Kong (HKD); Hungary (HUF); Indonesia (IDR); Israel (ILS); Jamaica (JMD); Morocco (MAD); Mexico (MXN); Norway (NOK); New Zealand (NZD); Poland (PLN); Sweden (SEK); Singapore (SGD); Tunisia (TND); Trinidad & Tobago (TTD); United States (USD); South Africa (ZAR).

2.50

Bank

Wire Transfer

Weekly settlement payout of net funds of cleared transactions or payment made on merchant account wallet. Merchant may setup a minimum transfer amount to be transferred by Bank Wire to minimize the charge or fee.

Bank Wire Transfer are available to countries where not restricted. Recipient countries and/or bank may accept other currencies than official one.

7.00

Fraud

Protection Tool

Helps reduce chargebacks due payment fraud by performing a comprehensive fraud validation on all elements during payment process. Tool offers NO guarantee of 100 % chargebacks prevention.

1.00 %

Notes: ¹ The settlement of funds of the member's merchant account will be made weekly on an rolling basis, disbursement may be made by members one (1) week after the date of settlement. In case of members who do not make their weekly disbursements, the funds may not exceed more than thirty (30) days in their accounts, after the deadline the system will automatically transfer the funds to the bank account indicated by the member in the profile of their account; ² Prices, services, conditions and terms may vary without notice. Trust My Travel will make all efforts to inform members and travelers of any changes prior to take effect.
To find out more about Trust My Travel, please visit www.trustmytravel.com. For more detailed information on what financial protection means for your travelers, please visit or direct them to TMTProtects.Me at www.tmtprotects.me. For questions before order and additional information Trust My Travel's dedicated member support team is also on hand to answer membership related queries using the email address This email address is being protected from spambots. You need JavaScript enabled to view it.

Trust My Travel Limited, UK Office: The Cedars, New Road, Ryhall, Rutland, PE9 4HL, +44 178 040 8121

Registered in England & Wales 07686 704 │ VAT Number: 123 332 066

www.trustmytravel.com │

This email address is being protected from spambots. You need JavaScript enabled to view it.