WTO Products & Services
---
In the competitive industry of Travel and Tourism, achieve our goals of local and international business can be difficult and slow. It is not enough with the passion and effort that we deliver to achieve the success of our business if we do not have the necessary cutting-edge tools that allow us to create and take advantage in these times of globalization. What we offer: (Download - Products & Services Printed Material - 1GB - PDF)
---
We are the
Digital Ecosystem
for the Travel & Tourism Industry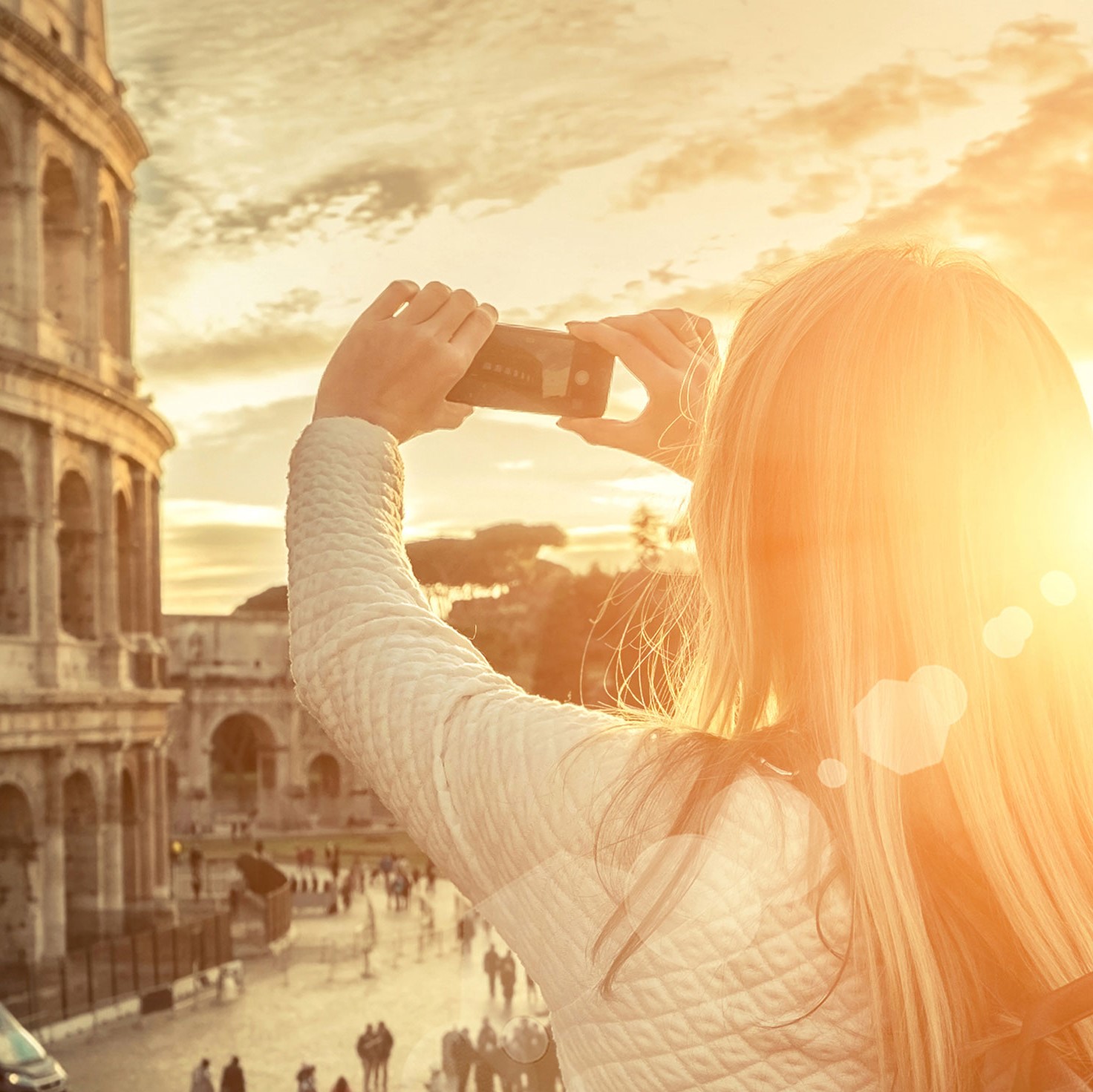 The leading e-commerce solution for the travel and tourism industry.
Since 1999, our technology is providing solutions to lots of tourism organizations, including accommodations, and tours and activities operators worldwide.
WTO Technology consists of three travel and tourism technology platforms, each one designed for its function. In short, WTO AMS is the fastest regional growing accommodation distribution platform due to unparalleled direct booking performance. WTO TAMS an end-to-end solution tailored for tour and activity operators. When our customers combine the platforms with our multiproduct WTO CRS, they design a local tourism ecosystem with infinite potential. The WTO CRS platform also enables inbound tourism companies such as Ski Resorts, Tour Operators, DMCs and Destination Marketing Companies to sell, combine and distribute tourism products sourced from external inventory platforms. Today WTO CRS operators are growing their businesses with the ready-to-start-packaging inventory. These range from Hotels, Vacation Rentals, Ferry and Train Tickets to Ski Passes and Rental products, Tours & Activities.
WTO is building the digital ecosystem for the Travel & Tourism Industry.
Technology
Leading e-commerce platform for hotels and accommodation suppliers.

WTO AMS is a modern e-commerce platform for direct sales, packaging, distribution and marketing of accommodation. Our customers range from midsize hotel chains, independent hotels, resorts, hostels and B&B's. Talk to us about maximizing your direct sales and improving your profitability.

The complete e-commerce solution for tours and activity operators.

State-of-the-art technology makes WTO TAMS the most modern e-commerce platform for tours and activity operators around. One intelligent and easy-to-use cloud-based platform for managing all your inventory, pricing, campaigns, sales, packaging and OTA distribution.

The all-in-one platform for e-commerce, information, distribution and marketing.

WTO CRS is the center of our ecosystem. It is a state-of-the-art cloud-based platform for sales, packaging and distribution. The first version of was released in 2000 and we have learnt a great deal since then. In WTO CRS you can sell accommodation, activities and transport in one shopping cart with real-time inventory. It includes automated financial reconciliation and accounting and it supports integrations to all our platforms as well as +100 external inventory platforms.

Our Simple, Reliable and Fast Web applications and services.

WTO Web Apps offers business accelerating services such as CMS and web sites that complete our e-commerce platforms. We do everything from super-simple web sites to customized web design for our enterprise customers. We always aim to add maximum value in all projects through Business analytics, SEO/SEM services and much more.
Global Distribution Channels

Reliable B2B Travel & Tourism Distribution Networks.

WTO provide partners using its technology with global distribution networks for locals and regionals destinations as open markets places for trusty and efficient retail or wholesale commercial interactions. Structure composed by travel and tourism suppliers, transportation, DMC, DMO, Tourism Boards and government entities granting access to intermediary agents and operators exchanging information, offers and availability.

Local destinations travel and tourism products and services in one place at the right time.

Channel Manager for unlimited connections and business showcases to grow sells.

Increase your business exposure and occupancy rates, connect to WTO global distribution channels and to others relevant online channels like OTAs. Centralize and sync in real time your inventory, availability and reservations, say goodbye to overbookings.
Advertising, Publicity, Promotion and Marketing Services

Digital Marketing.

Most important of marketing your business and brand, is the design of smart strategies for advertising, promoting and/or publishing products and services through well directed campaigns to keep them on the public sight.

New times brought new marketing approach, communication as a value exchange model of mutual dialogue and benefit-sharing between supplier and consumer.

WTO offers its partners several alternatives to get and maintain travellers and tourists closer to business through unique cost-efficient campaigns increasing business presence within markets, reaching potential customers, generate sales and create loyalty.




Travel Exhibitions Shows & Expos.

Unlike other travel and tourism marketing activities, exhibitions, shows or expos offer a wide platform for business and brands to showcase their products and services offers and communicate their key message. Exhibition participation can help you meet with customers who are pro-actively looking for a deal, exhibitions offer the opportunity for business to emerge and be present at exhibition stands.

Travel and tourism exhibitions are targeted at business and people concerned about the industry and welcome a diverse range of professionals, participating will enable you to market your brand to a broader crowd and make them aware of your product and service, gain business and feedback, and get a reliable pool of interested customers that you can interact with.

For new business as well as for those already established, WTO provides the means for your brand to be present in those events without having to confront the high costs individually.
Information Management Services

Call & Contact Centre, and Telemarketing Services.

Direct communication with customers is essential to business success. There is no substitute for a real person who can help – especially as more and more transactions occur online.

WTO uses the latest technology to improve your contact or call center's efficiency and ultimately, customer satisfaction.



Financial Services

Travel Assistance & Insurance Services.

Simple, flexible and reliable travel assistance and insurance services for your customers.

Grant your customers with added value services offering coverage against travel incidents, accidents and medical emergencies during their stay, serving as a 24-hour hotline for a multitude of unexpected issues that can spring up while traveling abroad, ranging from lost baggage to currency conversion confusion to crime.

When calls come in, the insurance company's operators serve as intermediaries, relaying the latest information and providing travelers with trusted local referrals. Even if you never run into a problem, knowing that help is just a phone call away is sure to give you a greater peace of mind when you're far from home.

WTO offer through worldwide renowned insurance and reinsurance companies offer the most convenient plans and options for travel assistance and insurance coverage, let's make your international customer feel like home.




Payment Processing and Travellers Financial Protection Services by Trust My Travel Ltd.

Helping you get paid faster and more securely, Merchant facilities for travel companies, especially start-ups, can be hard to come by. With Trust My Travel we can help you immediately either with one of our group schemes or with your own merchant account covered by our trust account. Don't miss out on those online bookings get your merchant facilities today.

Customer confidence is built on reputation and knowledge, wherever you or your customers are based reassure them that their money is always protected with Trust My Travel. As specialists in travel payments we can help ensure that you meet all your financial protection requirements and boost your bookings by offering your customers a secure payment platform with us.

Fast and affordable payments around the world, if you need to pay suppliers, affiliates or agencies anywhere in the world we can take care of this for you as well. With a broad array of payment options including prepaid cards, virtual cards, ACH and wire transfers to cheques we can take care of it all for you from local to international payments.